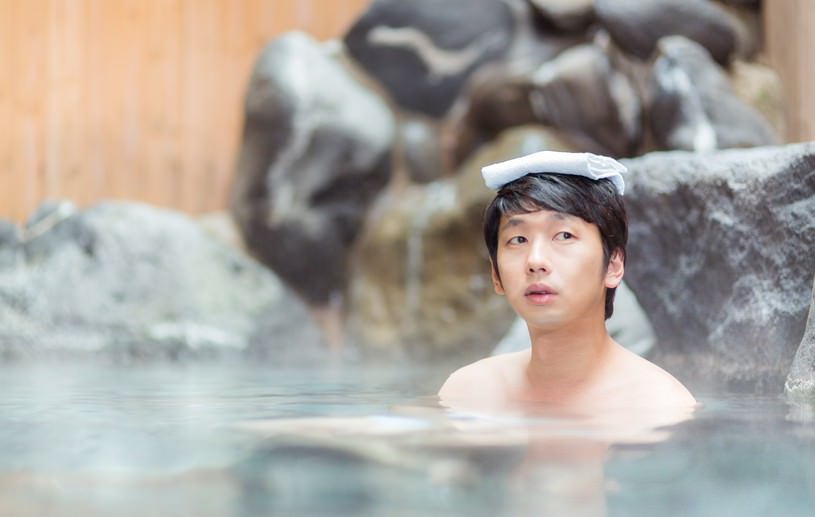 日本には、おんせんが たくさんあります。でも 東京にも おんせんが あることは、あまり 知られていません。
There are a lot of Onsen (Japanese hot springs) in Japan. But I am not aware of any in Tokyo.
大江戸温泉物語は 有名です。いろいろな しゅるいの おんせんを 楽しめます。
It is called Ooedo Onsen Story. Here there are different types of Onsen to enjoy.
おんせんの お湯は、地下1400mから取っています。あたたかい 石の 上で 寝るサウナも あります。
The hot water for this onsen is extracted from 1400m underground. The sauna has warm stones you can rest upon.
食事も できますし、夜 遅くでも 入れます。
You can also have a meal here even late at night. 
基本情報
名称:大江戸温泉物語
住所:東京都江東区青海2丁目6番3号
時間:11:00~9:00
URL:こちら
Basic Information
Name: Ooedo Onsen Story
Address: Tokyo Metropolitan area, Jiangdong District, Aomi
Opening time: 11am- 9pm
URL: Here
[Source]
Vocab
種類 (しゅるい) Variety
お湯 (おゆ) Hot water
地下 (ちか) Underground
基本情報 (きほんじょうほう) Basic Information
名称 (めいしょう) Name/ Title
住所 (じゅうしょ) Address